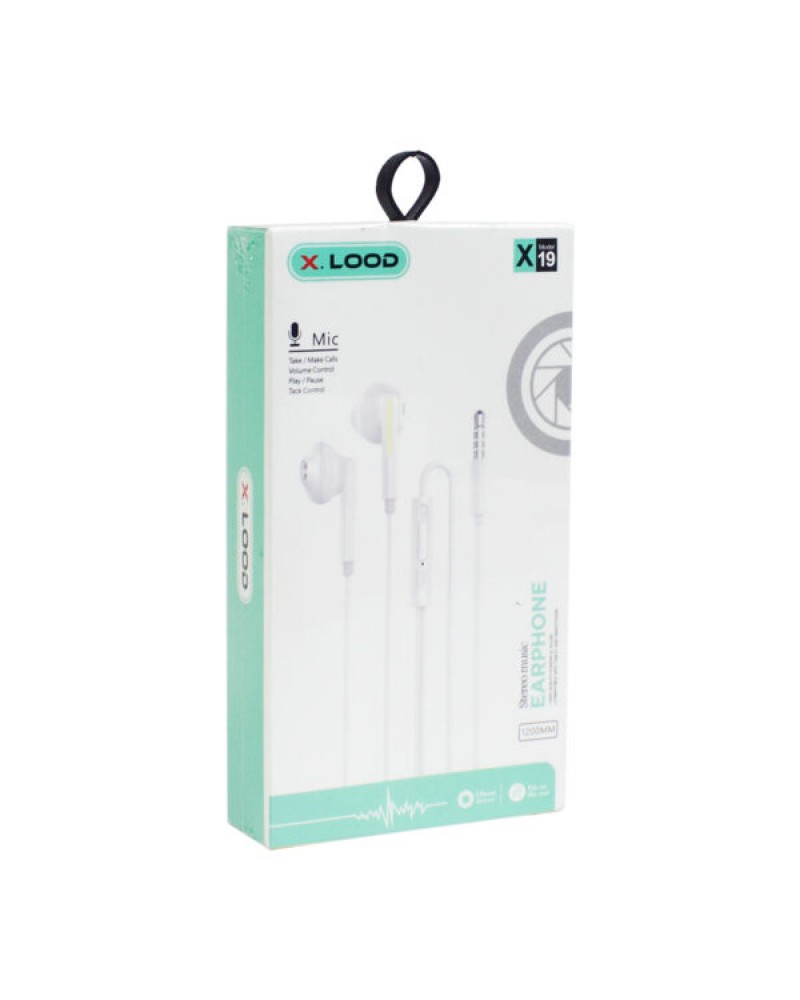 Stereo Headphones - XLOD X-19
Stock:

In Stock

Model:

سماعة أذن استريو – X-LOOD X-19
Brand / X. LOOD
Item No. / X-19
Length: 1.2 metres.
Port: AUX
Wire thickness: 3.5 mm
Contains a microphone
Compatible with all devices
The built-in microphone supports hands-free calling and communication with online gamers.
It delivers powerful sound and deep bass to enhance your music experience.
The in-ear headphone is exquisitely designed to ensure a comfortable fit in your ears.
Precisely designed earbud tips fit snugly without hurting the ear canal.
The soft earbuds fit securely in the ear canal without causing any discomfort.
Warranty / carries the company's warranty certificate inside the product packaging
Products from the same division